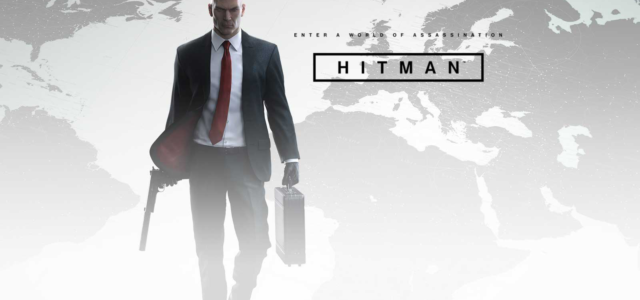 The End of Hitman? Square Enix to sell off IO Interactive
Rumors have been circling all week long about Publisher Square Enix's relationship with developer IO Interactive.  IO is known mostly for the Hitman franchise and just last year released a brand new Hitman game in an episodic format to a huge amount of critical success.  For NerdBacon's review of Hitman (2016) click here.
Needless to say it's very surprising to see Square Enix decide to sell off IO Interactive.  The news came during a meeting with investors when Square Enix had the following to say about the future of IO Interactive
"To maximize player satisfaction as well as market potential going forward, we are focusing our resources and energies on key franchises and studios. As a result, the company has regrettably decided to withdraw from the business of IO Interactive, a wholly‐owned subsidiary and a Danish corporation, as of March 31, 2017.
This decision has resulted in booking of the extraordinary loss amounting to 4,898 million yen, including disposition of the content production account related to the business and impairment loss of intangible assets, in the financial results for the fiscal year ended March 31, 2017.
"Whilst there can be no guarantees that the negotiations will be concluded successfully, they are being explored since this is in the best interests of our shareholders, the studio and the industry as a whole."
So what does all that mumbo jumbo mean?  Basically, Square Enix is selling ownership rights of the Hitman developer.  The oddball in all of this is that Square Enix actually reported record breaking sales this past fiscal year. So, it remains a bit of a mystery as to why the publisher would sell off the studio.  We'll just have to wait and see if any new information comes to light in the future.
Who is going to buy the rights to the studio?  We don't know at this point.  The fate of the Hitman franchise is also in limbo now, despite IO Interactive suggesting they could be working on a Season 2 of Hitman.   Square Enix did express interest in trying to find new investors that could help keep IO Interactive on board, but time will tell how this one plays out.
It's quite rare to see a game that had so much success just a year ago have it's developer essentially get "released" from their publisher.
Here's to hoping IO Interactive and the Hitman franchise find a way to land on their feet!
What are your thoughts about this shocking development?  Think anybody will snatch up IO Interactive?  Could we see Hitman Season 2 published under a new developer?  Activision?  Warner Brothers? Perhaps Sony or Microsoft will snatch up the developer and bring Hitman to their respective platforms as exclusives.  What would you like to see happen?  Share your hypotheses below!