What's Cookin' with NerdBacon
Sort:
Default
|
Most Recent
Nerdberry
Owner
CEO


Updated Jan 15, 2018 07:53 AM
Congrats to NB author InfiniteKnife! He just got married!
---
The Watchman
Owner
COO


Updated Jan 02, 2018 08:26 AM
The greatest year in gaming history is now..well, history. Looking forward to seeing how 2018 stacks up!
---
Variand
Owner
CIO


Updated Jul 20, 2017 03:20 AM
Framework and several plugins updated. Several issues fixed. Let me or other admins know if you find goofy stuff
---
ChronoSloth
Assistant
Administrator


Updated Nov 28, 2016 07:43 PM
Tonight is the night! XV is here!
---
Doc Croc
Editor-in-Chief


Updated Jun 12, 2017 12:51 AM
Bethesda disappoints as usual.
---

InfiniteKnife
Twitch
Director


Updated Jun 23, 2017 01:06 AM
Thinking of doing a stream series soon. The theme: Retro games I never beat as a kid and want to try again. Thoughts?
---
Sean Collins
Twitter
Manager


Updated Jun 13, 2017 11:16 PM
Well, my 1st day at E3 is over. It was a fun, nerve wrecking, exciting disaster all at once! Bring on Tomorrow!
---
ZB
Facebook
Manager


Updated Feb 15, 2017 08:56 PM
I'm baaaaaaack
---
Aaroneous

Updated Dec 20, 2016 08:07 PM
I'm a newb, and I want to say hi to everybody. Glad to be joining your community!
---
JMSutherland

Updated May 28, 2017 10:29 PM
Three new reviews coming soon!
---
Action Zero

Updated Jan 07, 2017 10:45 AM
I wish the games I wanted to review didn't take so long to complete...
---
BLAST IMMINENT

Updated 0
User has not updated their status
---

Updated 0
User has not updated their status
---
Justicescooby

Updated May 11, 2017 04:44 AM
I finally got my hands on a Nintendo Switch yesterday, feeling excited.
---
Nerdy Friend

Updated Oct 05, 2016 04:52 PM
My new pen charger finally arrived in the mail!! My artistic ability has been restored!! *cries with tears of joy*
---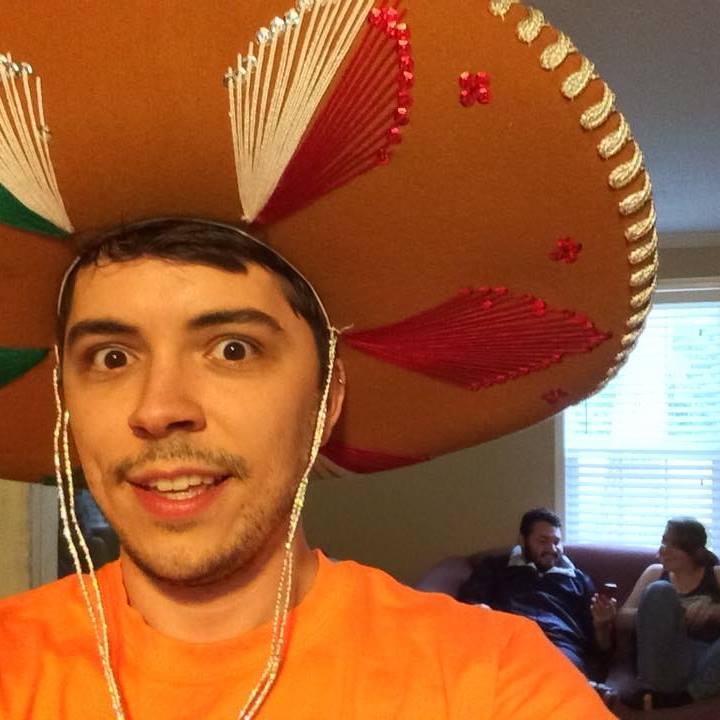 Nips

Updated Feb 16, 2017 08:15 PM
Finally sitting down to bang out some Retrorary content. A little surprised that this game hasn't been reviewed before!
---
Paladin

Updated Nov 16, 2015 12:13 PM
Hey guys! My computers been broken so I haven't been on in a while. But I'm back and looking forward to reviewing some Mario games!
---
Poseidon

Updated Jun 15, 2017 09:41 AM
Hey all, I'm going to be doing a stream of some Perception gameplay in the next few days if anyone would be interested in watching. Details coming soon.
---
Rhutsczar

Updated Mar 17, 2017 12:39 AM
Go for it Variand! I'll try to pop in. First official concert tonight under my own brand 😀
---
Sarus Vakarian

Updated Feb 23, 2017 06:27 PM
If anyone is interested, I'll be blogging next weekend at the Motor City Tattoo Expo in Detroit! Feel free to add my SnapChat (sarusvakarian), to see vids of myself getting tattooed.
---
Space Invader

Updated Mar 12, 2017 04:38 PM
@Variland that was a blast. You two make Crash Bandicoot into quite the rollicking time
---

Updated Mar 19, 2017 07:57 AM
This is certainly harder than I thought it would be. I dunno if I'll get this boss walkthrough completed. >_<
---
The Cubist

Updated Jun 02, 2016 07:55 PM
Alright fellas...doing my best to get back into the game...
---