Gaming PC under $500 For Everyman (or Woman)
Platform: PC
Skill Level: Beginner to Intermediate
By Malefico
Happy New Year to all you present and future Bacon lovers!
I wanted to start this year with an article for those who are thinking about taking the plunge into PC gaming and want to build their own systems. I focused on the following budgets: $500-$600, $700-$850, and $1000-$1250. For each build, I've come up with a series of options to take it from the low to high end of each bracket.
These are by no means the only combos you can put together for the money, they just represent those I've had success with. Feel free to add, delete, or substitute. Half the fun of building is shopping for the goodies, after all.
All three of the builds use Windows 7 Home Premium 64-bit OEM software ($100, often goes on sale for $80). A word about this OS: Microsoft has instituted controls so the software is limited as far as how you can use it. Generally speaking, it's only good on one computer; however, there's some flexibility in this arrangement. Once you install an OEM copy of Windows, it is locked to the model number of motherboard present during the initial install. You can change components within the system without invalidating the product key. If your motherboard dies, you can replace it with the exact model without violating the license terms. For more information on Microsoft's OEM software policy, click here. This is in the MS Community Forum. If you have more time, you can scan through the MS website and read the full licensing terms, but like most companies trying to gloss over/hide an unpopular policy, it's well-hidden and presented in full-blown, blasphemous legalese. If you aren't sure about the future of your system, go ahead and spend an extra $40 on the full retail version of Windows, OR…
Just get SteamOS. It's free, and luckily, SteamOS is now available and represents a valid option. With it, you can stream Windows games off your old computer, or possibly just put the old drive in your new system and stream from there. Can't personally vouch for this option yet because I haven't tried it, and frankly, it's way down the list of priorities right now. If anyone can confirm/deny this can be done, please let me know. You'll also be able to get all your future games written to run on SteamOS. Check this option out if you plan to game frequently in the future and want to send a message to the big boys.
I didn't include optical drives in any of these builds. They are so common and cheap, you can pick one up used for a song, or just swap an extra one you might have. I did include them when I did the power calculation for PSU purposes.
I saved a number of these builds as Public Wish Lists on Newegg. Just look for Everyman and you should see them all. At least they will give you a good starting point for your own shopping spree.
Always check prices right before you buy. Inevitably, something you choose will be on sale the next week, but you may also find a diamond in the rough that has a temporary price reduction or rebate attached to it. The very last thing I do before I place an order for a build is I go through each component to see if there's a comparable item on which I can save money.
Also, prices shown in this article are good at the time it was written. You may find your final price varies depending on when you buy. And, don't be afraid to substitute! There are a lot of good cases and different brands of RAM that will work, but when it comes to RAM and CPUs, make sure you check the board manufacturer's product page to ensure your CPU and RAM will work on the board.
These prices do not include tax/shipping.
Nomenclature
PIB = Processor In Box, includes OEM heat sink and fan.
Build One – $500-$600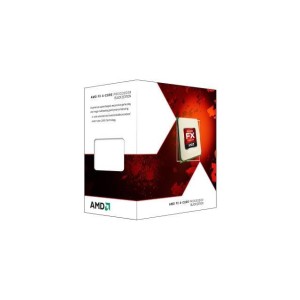 At this price point, you'll be able to put together a system that will work fine for basic gaming, and even do OK on FPS titles, provided you are willing to turn the graphics settings down a bit. We're going old-school with this build, utilizing an AM3+ board and compatible (Athlon or FX-series) processor to get the job done.
$500 Build (Technically, this is a gaming PC under $500)

Athlon II X3 450 Triple-core processor, Socket AM3+ $79.99
BIOSTAR TA970 AM3+ AMD 970 SATA 6Gb/s USB 3.0 ATX Board $59.99
GeIL EVO Veloce Series 8GB (2 x 4GB) SDRAM DDR3 1600 (PC3 12800) Model GEV38GB1600C9DC $66.99
HIS H657FN2G Radeon HD 6570 2GB 128-bit DDR3 PCI-E 2.1 x16 Video Card $69.99
Western Digital WD10EZEX 1TB 7200 RPM 64MB Cache SATA 6.0Gb/s 3.5″ Internal Hard Drive, Blue – OEM $59.99
APEVIA X-TROOPER Series X-TRP-NW-BK/450 Black Steel ATX Mid Tower Case 450W Power Supply $59.99
Windows 7 Home Premium 64-bit OS, $99.99
Total build price (minus tax/shipping) $496.93
Build Details
In this case, the processor can be sourced from Tiger Direct, or if you have a Fry's in your area, I think they still have some of these on their shelves. All the rest of the pieces come from Newegg.
Pros
I chose this combo based on personal experience and flexibility for future upgrades. The board especially is a great deal. First, it's a full-size ATX board, so you have four DIMM slots to add more memory in the future, if you desire. It utilizes the AMD 970 chipset and offers SATA 3, USB 3, and two PCI-E slots. It supports AM3+ processors up to 140W TDP. However, at this price point, there are some concessions. I would not attempt anything other than VERY mild CPU overclocking if you are using a more demanding FX-series processor, although there's plenty of headroom to fiddle with RAM voltages and timings if you choose to OC your memory. The good news is this board should meet your gaming needs now and in the future, so you shouldn't feel the need to upgrade to another model and violate your Windows license agreement.
Cons
I like APEVIA cases – in fact, I'm shortly going to detail a build I 'm doing using an old X-Cruiser case I had lying around, just for grins and giggles. I'm not a big fan of using the PSUs included with any case, for reasons detailed in my PSU article, however, I have enough faith in APEVIA that I don't think the PSU will fail you over the short term; just think about upgrading to an 80-plus active PFC unit within about a year. Aside from that, this unit is solid, but definitely entry-level with respect to graphics/processing power. There are a number of other inexpensive video cards that could have gone into this build – for instance, the Nvidia GT 630 2GB DDR3. Also, at this price point, you could easily go with an APU build and gobs of memory to get comparable performance.
If you are more in the $600 range, consider these options to get more performance using the same basic components. For a little extra money, you'll get a lot more chops than the gaming PC under $500:
$600 Build
AMD FX 4300/6300 CPU, $110 and $120 respectively, although right now Newegg is offering $20 off the 4300, making it a very attractive alternative to the Athlon.
Build with 4300 on sale add $10, 4300 add $30, with 6300 add $40.
A much more powerful video card – ASUS is offering their Radeon HD 7770 2GB DDR5 card for $134.99 with a $15 rebate. This GPU will flat out destroy the 6570, GT 630, etc. and can be included while staying under $600. This is truly a capable video card for not a lot of money.
Build with ASUS Radeon HD 7770 2GB card, add $65.
Finally, let's address the power supply issue. By utilizing a case without the PSU, we can just squeak in under 6 bills.
Deduct the $59.99 for the APEVIA case with PSU and substitute the following:
Any number of ATX Mid-tower cases for $35-$40, literally dozens. Find one you like that also includes at least two case fans (Rosewill has some decent cases in this price range).
Use the excellent Corsair CX500 PSU, $49.99 with a $20 rebate right now.
Final configuration as follows:
AMD FX-4300 Quad-core $89.99
Biostar TA970 board $59.99
Geil EVO Veloce $66.99
Seagate Barracuda 500GB drive $59.99
Radeon HD 7770 video card $134.99
ATX Mid-tower bare case $34.99
Corsair CX500 PSU $49.99
Windows 7 HP 64-bit, $99.99
Total build price (minus tax/shipping) $596.92
Yeah, I'm kind of cheating because the 4300 is on sale, but you can always make up the difference by using a Radeon 7750 or equivalent NVidia card, or by going with the 1GB version of the 7770. And for all you Intel fans out there, a coherent argument could be made for a Core i3 build at the $600 price point, absolutely. I look forward to feedback detailing your own unique slice of PC gaming heaven. And don't worry, as we move up in price you Intel guys will get your time in the sun.
Whew, that was the hard part. Moving up in price opens up a lot more options, and there will be less agonizing decisions about which parts to choose.
Build Two – $700-$850
In this price range, we're going to look at two solid gaming processors from Intel. When you spend this amount of money you can expect serious performance for all but the most discerning gamers. All genres, including FPS, should perform well at high to ultra settings depending on resolution, and you'll know where your money went. The builds as shown contain CPUs that cannot be overclocked, however, you can OC other components, and the boards do support OC for processors. For dedicated gamers who want a turn-key system, either one of these will do well.
$700 Build
Intel Core i3-3240 Ivy Bridge 3.4GHz LGA 1155 55W Dual-Core Processor $119.99
ASRock Z75 Pro3 LGA 1155 Intel Z75 HDMI SATA 6Gb/s USB 3.0 ATX Intel Motherboard $76.99
G.SKILL Ripjaws Series 8GB (2 x 4GB) 240-Pin DDR3 SDRAM DDR3 1600 (PC3 12800) Desktop Memory Model F3-12800CL9D-8GBRL $84.99
ASUS HD7770-2GD5 Radeon HD 7770 GHz Edition 2GB 128-bit GDDR5 PCI Express 3.0 x16 HDCP Ready CrossFireX Support Video Card $134.99
Western Digital WD10EZEX 1TB 7200 RPM 64MB Cache SATA 6.0Gb/s 3.5″ Internal Hard Drive, Blue – OEM $59.99
Cooler Master Elite 431 Plus – Mid Tower Computer Case with Windowed Side Panel and USB 3.0 $54.99
CORSAIR CX series CX500 500W ATX12V v2.3 80 PLUS BRONZE Certified Active PFC Power Supply $49.99
Microsoft Windows 7 Home Premium SP1 64-bit – OEM $99.99
3 X APEVIA CF12S-UBL 120mm Case Fan $17.07
Total build price (minus tax/shipping) $698.99
All these components were priced at Newegg and represent current pricing as of today, 1/7/13. Because this case only comes with one 120mm fan, I chose to add three inexpensive fans that move decent air (65CFM) at a low price. As I said before, I like APEVIA products, and these fans should do a good job in this build.
Pros
This build has excellent overall flexibility and room for upgrades. Once again, we have a full ATX board, so you have two free DIMM slots to add more memory if necessary. The board supports all Ivy-Bridge Core processors, should you decide to bump up to an i5 or i7, and memory OC up to 2800MHz, if you need it. SATA 3 and USB are present in limited quantities, as are PCI-E 2 and 3 slots. This CPU/GPU combo runs exceptionally well together and is used as a basis for a number of low to mid-range gaming PCs produced by larger companies.
Cons
Although the Core i3 chips run very well, you may bump up against the dual-core limitation if you really push the system. However, the Z75 board should give the baby Intel chip some decent legs and make you happy.
$850 Build
For this upgrade, we're going to hit three areas – CPU, video card, and bump the motherboard up to a full gaming piece while trying to find a good 600W PSU.
Substitute the Core i5-3350P for the 3240. Although this chip has no integrated graphics capability, that's a plus as well since no CPU resources are allotted to graphics functions. Add $60.
For the motherboard, we'll throw in an ASRock Z77 PRO4 piece, giving us additional SATA 3 support, some cool RAID functionality if you like that kind of setup, and the pride of knowing you've installed a "real" gaming motherboard. Seriously though, with the Z77 chipset, you'll get faster overall performance to take advantage of the more powerful CPU. Add $23.
For the video card, there are a number of options. I like the Radeon HD 7870 cards. There just isn's a competitive NVidia card in the same price range right now. The 660 ti comes close, but it's $20 more BEFORE you factor in the great rebate on the card I've chosen, the Powercolor AX7870 2GBD5-2DHV4E/OC model that currently has a $30 rebate. Add $55.
Finally, treat yourself to a SILVERSTONE Strider Essential series ST60F-ES 600W power supply to handle the extra voltage required by the video card (add $15).
The optional build comes to $851.99, but the parts have a total of $40 in rebates right now to bring you in well under the limit.
With the optional pieces in place, you'll have a competent gaming tower in place that should not require an upgrade for a number of years.
Total build price (minus tax/shipping) $851.99.
Build Three $1000-$1250
Now we're entering rarefied territory. For this money, you'll have a serious gaming rig that you'll most likely never have to touch until it dies of old age. High to Ultra settings at true 1080p will be the order of the day in most games, and FPS of 60 or more will guarantee a smooth, gorgeous graphical experience.
Again, at this price level, both CPUs will be Intel, but we'll use models that are unlocked for overclocking. We'll also use nothing but gaming boards that will really let the chips run. Also, more memory (just because) and heavy-duty video cards.
$1000 Build
Intel Core i5-3570K Ivy Bridge 3.4GHz LGA 1155 77W Quad-Core Processor Intel HD Graphics 4000 BX80637I53570K $229.99
Team Vulcan 16GB (2 x 8GB) SDRAM DDR3 1600 (PC3 12800) Model TXD316G1600HC9DC-V $119.99
Western Digital WD10EZEX 1TB 7200 RPM 64MB Cache SATA 6.0Gb/s 3.5″ Internal Hard Drive, Blue – OEM $59.99
ASRock Z77 Pro4 LGA 1155 Intel Z77 HDMI SATA 6Gb/s USB 3.0 ATX Intel Motherboard $99.99
VisionTek 900651 Radeon R9 270X 2GB 256-bit GDDR5 PCI Express 3.0 CrossFireX Support Video Card $199.99
COUGAR Evolution Black SECC ATX Full Tower Computer Case w/ Dual 12cm COUGAR TURBINE HYPER-SPIN Bearing Silent Fans, USB 3.0, USB 2.0 $89.99
Thermaltake Tough Power TP-750P 750W ATX 12V 2.3 & SSI EPS 12V 2.92 SLI Ready CrossFire Ready 80 PLUS GOLD Certified Active PFC PSU $79.99
2 X Dynatron DF1212025BM-3/4G 120mm Case Fan $19.98
Windows 7 HP 64-bit $99.99
Total build price (minus tax/shipping) $999.90.
This build will take advantage of two extra CPU cores, and the 3570K is unlocked for OC. 16GB of fast RAM should keep data flowing smoothly, and the same ASRock board from the $800 build will be more fully utilized. The R9 270X is a good card, and we'll explore even more capable pieces below. All in all, this system should keep you satisfied for years and make you the envy of your console gaming friends.
$1200 Build
For this set of options we'll upgrade processor and video card, and hopefully have enough cash left to look at a liquid cooling system.
First, bump up to a Core i7 3770K CPU. The main difference here is the Hyper-Threading support this CPU offers. When multitasking, and increasingly as more games make full use of this feature, these CPUs will shine. With the ability to overclock and the optional GPU, we're cooking with gas. Add $100.
Next, we'll up the GPU ante with the Zotac Nvidia GTX 760 4GB DDR5 video card. Oh yeah, 4GB just in the card. Welcome to the Terror Dome. Add $80
With only $70 left, we'll shop smart on our cooling system. We already have four fans in the case (two included and two optional), so we'll spring for a liquid-cooling solution for our CPU. The ThermalTake Water2.0 closed-loop system is easy to install and should keep CPU temps much lower than air-cooling, even when overclocking. Add $65.
Total build price (minus tax/shipping) $1244.89.
Wow, that's a lot to think about (and list). BTW, I got lazy and didn't include images of everything, and some of the pictures are for components not used in these builds. The pics are FEPO (For Entertainment Purposes Only).

As I said at the beginning of this article, these are hardly the only choices out there, but they will run well. One of the great aspects of this hobby is being able to choose exactly how your system will come together and picking the parts that will make it uniquely yours. So, please don't make this article out to be more or less than it is- one guy's opinion on how to put together some decent systems. I'm especially interested in seeing the details of a gaming PC you built for under $500.

I hope you enjoyed this article, and I really encourage feedback on it. If you haven't already listed the specs of your current or dream system, please do so. I'm interested in (civil) opinions on why you prefer one brand or platform over another, as I always glean useful info from other viewpoints.