Random Articles
4 years ago

3 years ago

The Watchman's Retro Weekend
Saturdays @ Noon EST
Join The Watchman every Saturday for the best retro arcade and console games.
---
Special Events
E3 Press Conferences
with Pre and Post Shows
Hosted by The Watchman
Saturday 6/10
Sunday 6/11
Monday 6/12
Tuesday 6/13
TDB
* - No Pre-show
Be sure to subscribe and keep watch for emails about special streams.
---
---
What's Shakin' at the Bacon
---
InfiniteKnife
Twitch
Director
Thinking of doing a stream series soon. The theme: Retro games I never beat as a kid and want to try again. Thoughts?
---
Nerdberry
Owner
CEO
What's up folks! I'm baaaaaaaack!
---
Poseidon
Hey all, I'm going to be doing a stream of some Perception gameplay in the next few days if anyone would be interested in watching. Details coming soon.
---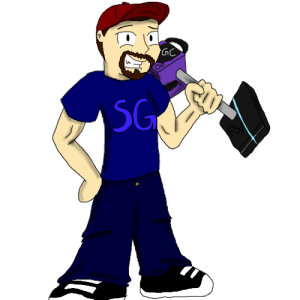 Sean Collins
Twitter
Manager
Well, my 1st day at E3 is over. It was a fun, nerve wrecking, exciting disaster all at once! Bring on Tomorrow!
---
Sign in to update your status