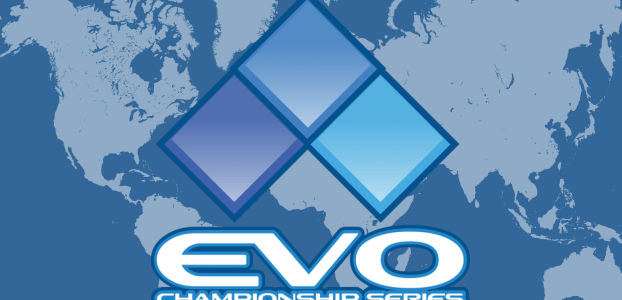 The EVO 2017 Lineup Has Been Announced
The lineup for EVO 2017, the most prestigious fighting game tournament on the planet has been set!
EVO Championship Series founder Joey Cuellar was joined by one of the luminaries of the fighting game community, Mr. Mike Ross on
Tuesday evening to let the world know which titles will reign supreme at this year's competition.
While there were a number of expected titles, such as Street Fighter V and Tekken 7, EVO 2017 organizers did their best to throw what Cuellar described as a number of "curve balls" our way.
This year's tournament will feature competition spread across eight confirmed titles, with a ninth title to be decided via a vote system.
The complete list for EVO 2017 is:
Guilty Gear Xrd: Revelator
Super Smash Bros for Wii U
Super Smash Bros Melee
Injustice 2
BlazBlue: Central Fiction
King of Fighters XIV
Player's Choice
The player's choice title will be decided by a donation vote, courtesy of Generosity.com. Players will be able to make donations towards nine different games, the winner of which, will be added as the ninth title for EVO 2017.
The nine games up for consideration are:
Mortal Kombat XL
Ultimate Marvel vs. Capcom 3
Killer Instinct
Pokken Tournament
Skullgirls 2nd Encore
Super Street Fighter II Turbo
Windjammers
Nidhogg
ARMS
Cuellar said that 100% of the proceeds raised for the vote will go towards the Make-A-Wish Foundation – a charitable organization that helps fulfill dream wishes for terminally ill children. Players will be able to vote on which title they'd like to see take EVO 2017's top spot from now until Wednesday, February 8th at noon PST.
Aside from the inclusion of the player's choice title, this year's biggest surprise is the return of BlazBlue; a title that has not been featured at EVO since 2014, which saw one of the most epic, awe-inspiring grand finals in tournament history.
This year's EVO 2017 tournament will be held at the Mandalay Bay hotel and resort in Las Vegas Nevada, July 14th – 16th. Once again, the main event of the weekend tournament festivities will be held within Mandalay Bay's 12,000 seat arena, with days one and two being held at the resort's massive convention center.
What do you think of the EVO 2017 lineup? Are you excited? Or are you salty about your main game not getting picked. Let us know in the comments section below.