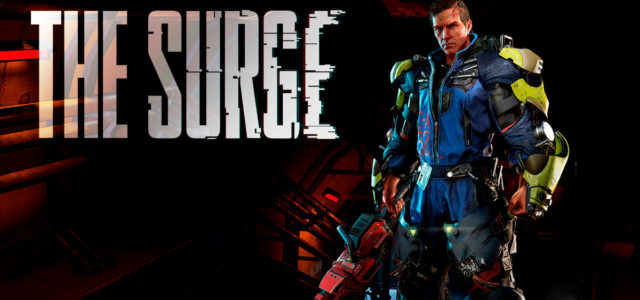 The Surge Prepares For Launch With Behind-The-Scenes Trailer.
Release of developer Deck13's latest game, The Surge, is almost here and the team has released a behind-the-scenes look at the game's sci-fi atmosphere and combat system.
The video below show's off a few of The Surge's settings such as the junkyard protagonist Warren wakes up in after a blackout, and the industrial environment of the corporation Creo.  In The Surge, player's control Warren as he reports to his first day of work at Creo and finds something has gone terribly wrong.  Player's will face off against a variety of enemies such as robots and other Creo employees as they try to survive and solve the mysteries surrounding the tech based corporation, Creo.
Player's will control Warren in is outfitted exo-suit and can target specific enemies weak points in the game's limb based targeting system, which allows players to steal loot off of dead foes and equip it on themselves. However, enemies can also target specific weak points of the player making the world of The Surge dangerous as much as it is empowering.
The Surge is a hardcore third-person action rpg, a genre with which developer Deck13 has grown familiar, thanks to their 2014 effort: Lords of The Fallen.
The Surge is being published by Focus Home Interactive and will launch on May 16th, 2017 for PlayStation 4, Xbox One, and PC.
So will you be suiting up on May 16th?  Does the limb based targeting system entice you with endless possibilities of appendage severing?  Drop your thoughts down below!