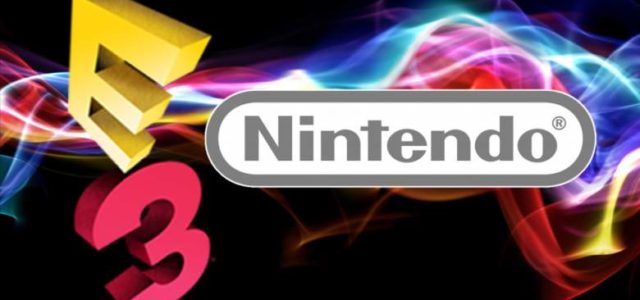 10 Confirmed E3 2016 Nintendo Exclusives
As we inch closer to the Christmas of the gaming press, E3 2016, the internet has been set aflame with rumors, speculations, and leaks from major developers and publishers as to what they will be exhibiting this year. Although some companies have been completely open and honest about what to expect, others have been extremely tight-lipped.
Although for Nintendo fans it may seem as though the only game to look forward to is The Legend of Zelda on the Wii U, that isn't the case. While not as many as other and cross-platform titles, Nintendo fans will have a nice allotment to look forward to at this year's E3, albeit leaning more towards the 3DS side.
And so I present Nerd Bacon's list of the 10 Confirmed E3 2016 Nintendo Exclusives!
---
1. The Legend of Zelda – Wii U
What to Expect: From what we currently know, the newest installment of The Legend of Zelda for the Wii U and NX will be an open-world title allowing players more freedom in how they intend to progress the game than previous titles. How much of the open-world, free-roaming style to be incorporated into the title is unknown as of now.
Nintendo's central focus this year, the long awaited next chapter in The Legend of Zelda franchise. Although the series has seen remasters of The Legend of Zelda: Wind Waker (originally for GameCube) and The Legend of Zelda: Twilight Princess (originally on GameCube and Wii), there has yet to be an original main series title for the Wii U. Up until now, details for this new game have mostly come in the form of rumors and the show teaser shown at last year's E3.
After being absent from last year's E3 and even continually pushed back, the current state of the newest The Legend of Zelda itself is a mystery. Hopefully though, when gamers get a fresh look at it at E3 2016, any questions revolving the newest The Legend of Zelda game are finally answered including the most important one; when will we get our hands on it?!
---
2. Pokémon Sun and Moon – 3DS
What to Expect: The same 'ol turn-based monster battling typically seen with the series, but with lots of new features to boot, including a new Rotom Pokedex and the not yet elaborated ability to transfer Pokemon from Pokemon Red/Blue/Yellow Virtual Console games to it.
Another of Nintendo's heavy-hitter franchises, Pokémon, is also expecting a new installment, albeit, much earlier. After the game-changers that Pokémon X and Y and Generation III remakes Pokémon Omega Ruby and Alpha Sapphire were, there is a lot to expect from Pokémon Sun and Moon! Even though the series just recently made the change to full-3D, from the looks of the announcement trailer, the newest editions are taking this a step forward with fully-figured characters and an even more immersive world as seen in the GameCube Pokémon Colosseum titles!
Since the games are set to launch this fall and were only recently announced, there's still a lot that fans are wondering about the new Hawaiian-themed region that hopefully Nintendo and The Pokemon Company can deliver!
On another note, the official Nintendo app, Pokémon Go!, which was covered for Nerd Bacon by author bbpower not too long ago,  seems to be absent from any official listings. Whether it will make any appearance during this year's E3 events is unknown. For those interested in the upcoming app, be sure to check out bbpower's in-depth article!
---
3. Monster Hunter Generations – 3DS
What to Expect: Lots of giant monster killing, as per the Monster Hunter course, with some additional features scattered in there, including the ability to play as a Felyne in the new Prowler mode.
Released in Japan as Monster Hunter X last year, Monster Hunter Generations is the newest, and third, Monster Hunter title to be brought west for the 3DS. Fans of the previous Monster Hunter titles will feel right at home with weapon types from 4 Ultimate returning, as well as some older areas and monsters while welcoming the addition of Prowler mode and the new Hunting Arts.
Great sales with this edition will hopefully that the West receives a localization of Monster Hunter Stories, which is set to release in Japan this October. Although, it's still unlikely that the West will ever see the Monster Hunter Diary: Poka Poka Airou Village DX, which released in Japan almost a year ago.
Monster Hunter Generations isn't the only thing that Monster Hunter fans can look forward to however, it seems that a series of amiibo will be coming to Japan, and hopefully the US, based on the upcoming Japanese game Monster Hunter Stories.
---
4. Dragon Quest VII: Fragments of the Forgotten Past – 3DS
What to Expect: The classic PlayStation JRPG rebuilt for the Nintendo 3DS with updated graphics, new dungeons, and more.
Western fans of the Dragon Quest series have been pretty patient for what little they've been given. For ever one Dragon Quest game or spinoff title that gets localized, at least three never make it across the sea. Luckily, Square Enix promised to bring over the 3DS remakes of Dragon Quest VII (originally on PlayStation) and Dragon Quest VIII: Journey of the Cursed King (originally on PlayStation 2) to the West and the former, to E3!
Now if only Square could bring over some version of Dragon Quest X, and XI when it comes out…and the spinoffs Dragon Quest Monsters and Slime Mori Mori! Well…tis a dream…
---
5. Tokyo Mirage Sessions #FE – Wii U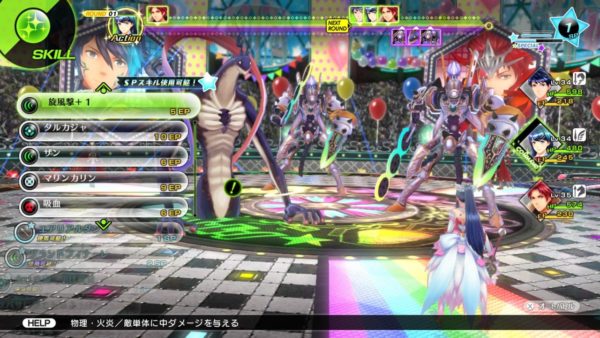 What to Expect: Not really SMT, not really Fire Emblem. Think more of a Persona game with Fire Emblem characters revolving around Japan's idol culture.
Announced in 2013 and featured at E3 2015 as Shin Megami Tensei x Fire Emblem alongside the trailer for the recently released Fire Emblem Fates, Tokyo Mirage Sessions #FE was primed to be a hit on the Wii U as a crossover between two mega popular franchises; Shin Megami Tensei and Fire Emblem. While it debuted to poor sales in Japan last year, it's anyone's guess how it will fare in the West next month with the heavy costume censorship.
---
6. Corpse Party – 3DS
What to Expect: Originally made on RPG Maker, it's an interestingly graphic horror adventure game, ported from the PSP with updated graphics and extras.
Marvelous Entertainment's in-house localization company and champion of bringing beloved Japanese games unlikely to ever be localized to the West, XSEED Games, announced several titles for their E3 2016 lineup. The remastered 3DS port of Corpse Party was one of them! XSEED Games has a pretty long-running history with the Corpse Party franchise, having localized the PSP version that the 3DS port is a remaster of, so if anyone could bring a mature title to a Nintendo console, it's them.
---
7. River City: Tokyo Rumble – 3DS
What to Expect: Classic River City beat 'em-up action with multiplayer and plenty of nostalgia.
Another only recently announced localization, River City: Tokyo Rumble will soon mark another of the popular Kunio-kun series to reach the West. The fact that it was picked up was one hell of a surprise, to be honest, especially from the likes of Natsume. But either way, fans of old River City Ransom rejoice!
---
8. Sonic Boom: Fire & Ice – 3DS
What to Expect: Follow-up of Sonic Boom: Shattered Crystal with shorter, more linear levels, but with exploration.
Almost a year ago, Sonic Boom: Fire & Ice's release was delayed until 2016. Now, this E3 we'll be seeing it again. Although the 2014 releases of Sonic Boom: Rise of Lyric on Wii U and Sonic Boom: Shattered Crystal on 3DS were critically panned, Sega swears that they've learned from their mistakes and that Fire & Ice will be the change that long-time Sonic fans have wanted….and for their sake, let's hope so.
---
9. Harvest Moon: Skytree Village – 3DS
What to Expect: Typical Harvest Moon gameplay, but it seems terra-forming will make a return from The Lost Valley, along with new fishing mechanics and donkeys.
Another surprise coming out of Natsume's corner. After only recently releasing their latest Harvest Moon title, Seeds of Memories only one of the projected platforms, Natsume announced ANOTHER Harvest Moon game, exclusively for the Nintendo 3DS. Even stranger is that apparently Marvelous Entertainment, the company which was previously in-charge of developing games for the Harvest Moon franchise before the split with Natsume, is publishing it. Although Natsume's track record with Harvest Moon: The Lost Valley and Seeds of Memories may be bleak, the return of Marvelous into the Harvest Moon corner does bring some hope for this new installment.
---
10. Story of Seasons: Trio of Towns – 3DS
What to Expect: Classic farming gameplay, but with a matured story.
Although the second installment in the Story of Seasons series since the Marvelous-Natsume split was announced in Japan a while back, it only recently received it's official English name; Trio of Towns. Recently announced with the likes of Corpse Party, Shantae: Half-Genie Hero, Legend of Heroes: Trails of Cold Steel 2, and more, Story of Seasons: Trio of Towns will make up XSEED's E3 showcase. Although it won't see a release until next year, just showing it off should be enough to keep up with the current Story of Seasons-Harvest Moon rivalry.
---
While those ten games may be the only confirmed Nintendo-only titles to show at E3 2016, they're definitely not the only games that will likely be there. There's plenty of speculation about more Zelda games being announced, Nordic Game's Wii U game in development being announced, Nintendo's promised Animal Crossing and Fire Emblem mobile game apps, and much more.
Stay tuned to NerdBacon for more info on Nintendo exclusives, as well as all the biggest games from E3 2016!